The Annual Spring Dust Off Run was on April 21st 2013 in the Old Saybrook CT area
11 cars participated and a great time was had by all. Click here for story and pictures
CAMO's 18th Annual Regional Meet, August 16th and 17th 2013
New Location at the Farmington-Hartford Marriott, 15 Farm Spring Road, Farmington, CT I-84 Exit 37
Click links for the Show Flyer and Registration Form
15th Annual Rambler Regional Car Show & Swap Meet Saturday July 27, 2013
Hosted by the 4 Seasons Rambler Club at the Sturbridge Host Hotel - Click here for Show Flyer

Annual Dealership Cruise Night Friday June 7th 6-9 PM at Pamby Chrysler/Jeep/Dodge/Ram in Ridgefield CT
A prior AMC/Jeep dealer so all AMC people are welcome for a yearly "reunion". Click here for the flyer

Fall Car Cruise to Lake George, NY
Saturday September 21st and Sunday September 22nd, 2013
This year we are going to the village of Lake George in Lake George, NY.
The cruise starts at 8:30am Saturday Sept 21st at the Holiday Inn Express in Westfield, MA.
Click here for information on all the activities scheduled for this event.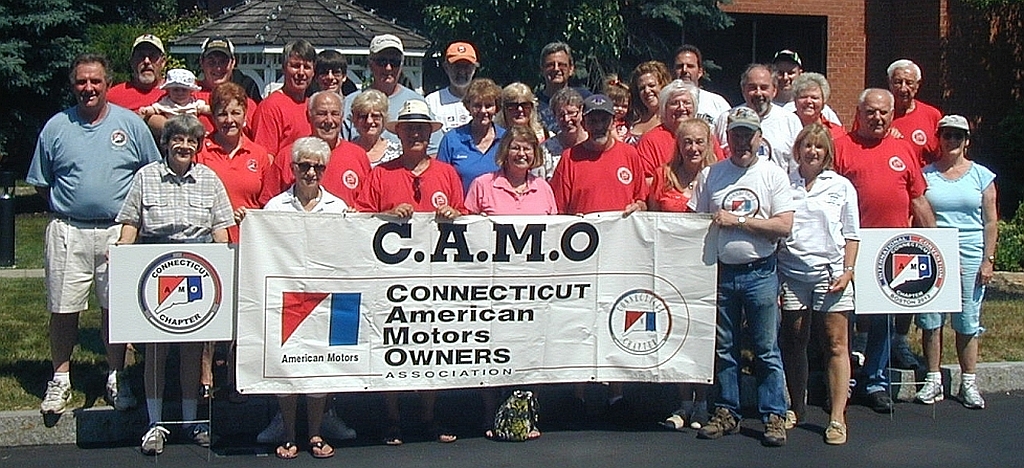 Future 2013 CAMO Meetings

July 14, 2013 hosted by Bob and Henny Majeski
August 11, 2013 hosted by Scott and Rebecca Wilcox
October 6, 2013 hosted by Charlie Tollefson (Nominations for Officers)
November 10, 2013 hosted by Joe Wilcox (Election of Officers)
CAMO Officers
President: Bill Leonard, (203) 494-8386
Vice-President: Lorraine Mackiewicz, Treasurer: Charlie Tollefson, Secretary: Janet Wilcox

---
Membership: Donna Berube, Newsletter Editor: Peggy Howard, Tech Expert: Joe Wilcox
CAMO publishes a newsletter, American Spirit, and sponsors Club Events.
Membership is open to anyone interested.
Membership renewable by September 1st each year. See Membership Page for more information.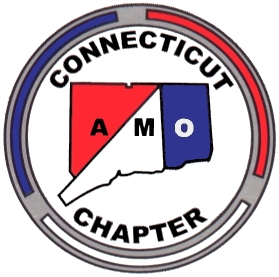 CAMO is a Chapter of the International American Motors Owners Association (AMO)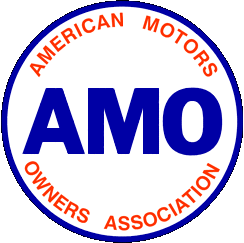 Send items for the web site to Joe Howard